| Gallery Index | Previous | Next |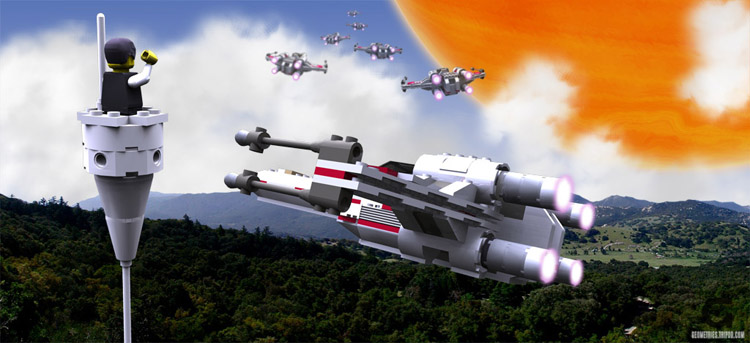 DA Lego Challenge 08-July
Date Posted: 07-27-2008
Hi-Res Version: Not Available
Image Type: 3D Illustration
Tool(s) Used: MLCad, Bryce, Photoshop
Purchase Print: Not Available
Comments: My submission for the DeviantArt Lego Challenge for July 2008. The challenge was to recreate a scene from Star Wars. The background is a photo I took from Palomar Mountain, Lego models built using MLCad, composited and edit in Photoshop.
| Gallery Index | Previous | Next |