| Gallery Index | Previous | Next |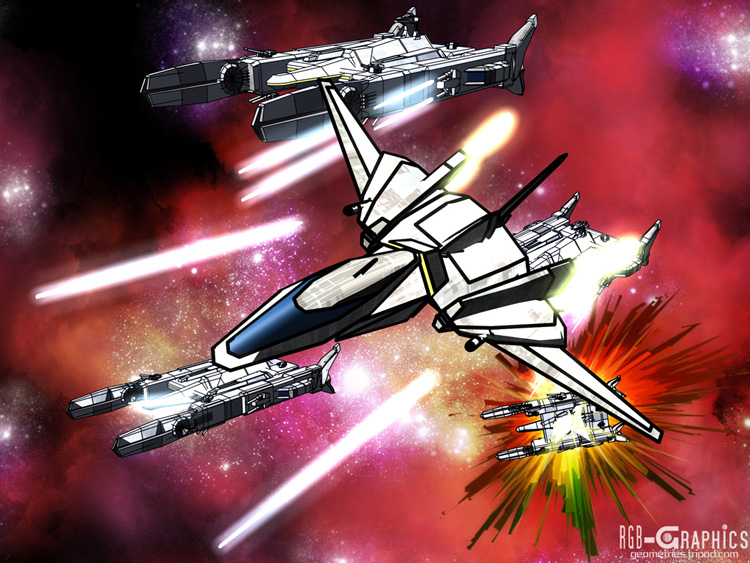 Space Battle
Date Posted: 12-26-2008
Hi-Res Version: Available
Image Type: 3D Illustration
Tool(s) Used: Doga
Purchase Print: Not Available
Comments: Decided to go old school. I have not used my Doga software for a long time and decided to have some fun. Click the 'Available' to get the Hi-resolution to get a version for your desktop.
| Gallery Index | Previous | Next |