| Gallery Index | Previous | Next |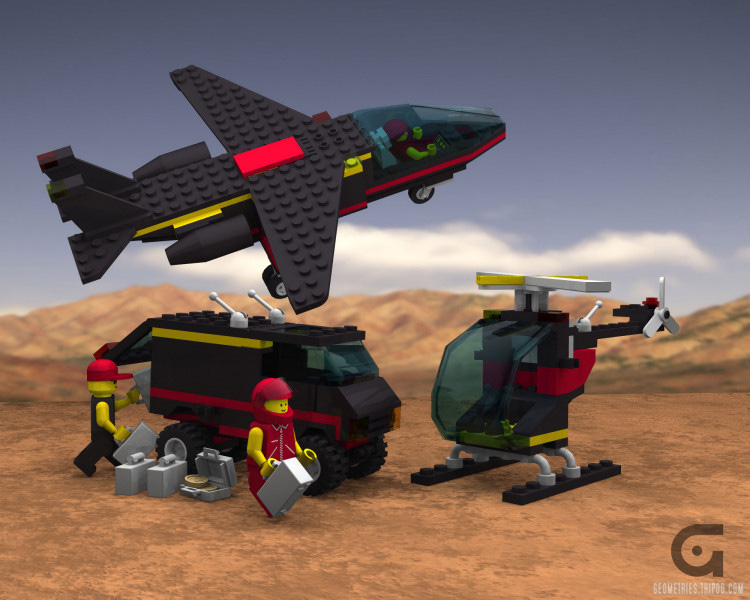 Lego 01687
Date Posted: 01-05-2008
Hi-Res Version: Not Available
Image Type: 3D Illustration
Tool(s) Used: MLCad, Bryce
Purchase Print: Not Available
Comments: Midnight Transport Team set by Lego. This image created using the original box art as my source. The following image won the best 'Scene of The Month' award at www.ldraw.org .
| Gallery Index | Previous | Next |