| Gallery Index | Previous | Next |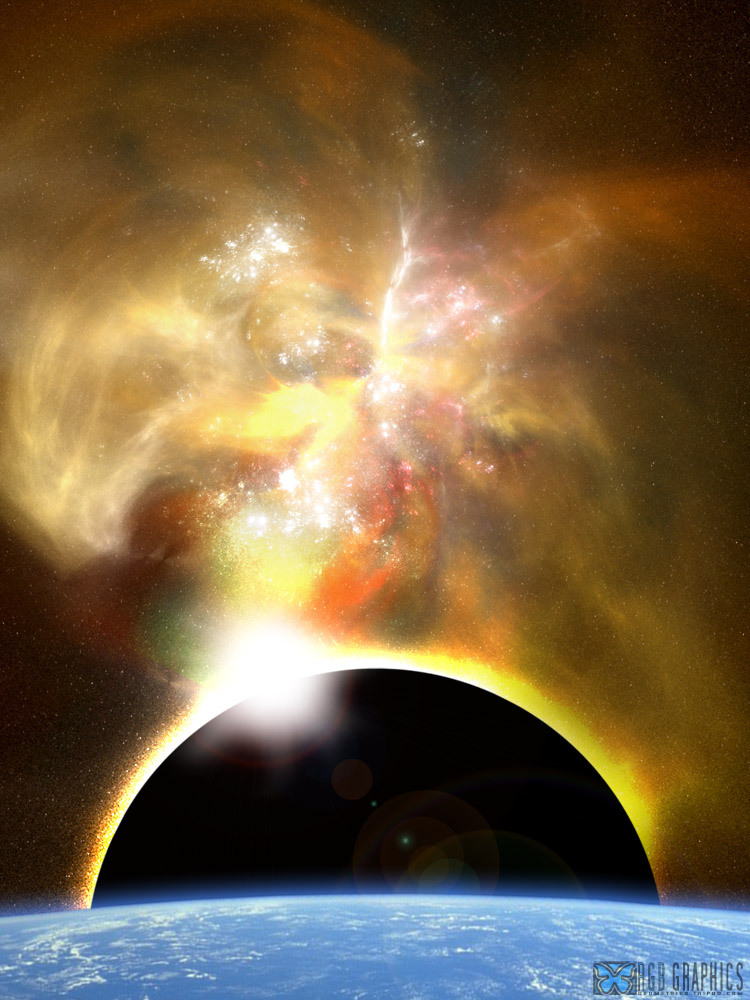 Nemesis
Date Posted: 01-07-2010
Hi-Res Version: Not Available
Image Type: 2D Illustration
Tool(s) Used: Apophysis, Photoshop
Purchase Print: Available
Comments: In the year 2012 people talk about the end of world. One of the stories that has been around for a long time is about a companion star to our own sun called Nemesis. Some believe it to be a dim dwarf star or a black sun. So I took the description literally.
| Gallery Index | Previous | Next |